Coming Soon: A Movie on the Life of Andrew Hawkins, NFL Star and SPS Graduate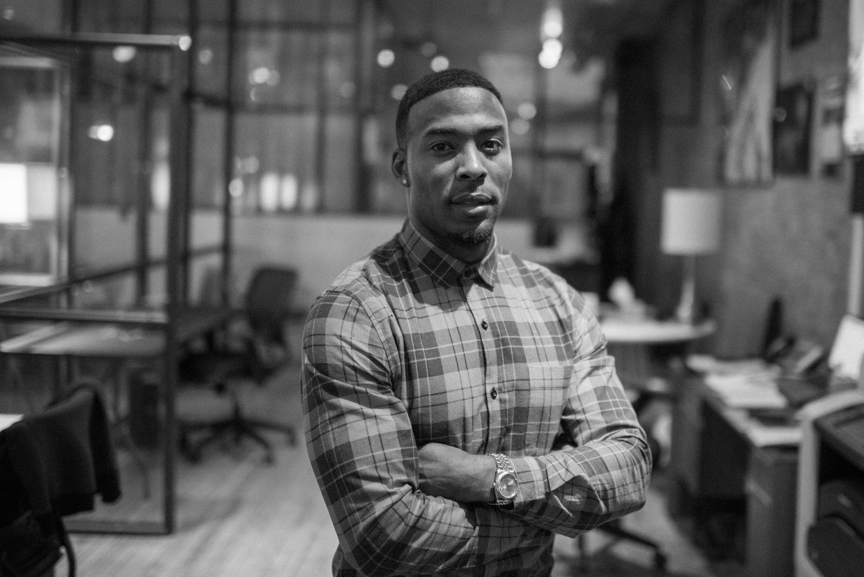 Andrew Hawkins, whose unique path to the NFL will become a movie directed by Qasim Basir and produced by Andre Gaines.
Andrew Hawkins ('17SPS, Sports Management) has always set high goals. The former Cleveland Browns wide receiver is currently the director of business development at Uninterrupted, anchor of "SportsCenter" on SnapChat for ESPN, and a co-host for a podcast with former teammate Joe Thomas.
While Hawkins played for Cleveland, he obtained his master's degree in Sports Management from Columbia University's School of Professional Studies. He dedicated himself during NFL training, endured cross-country travels, and worked hard to finish the degree.
Producer Andre Gaines recently announced Qasim Basir will direct a movie based on the true story of Hawkins' unique path to the NFL.
"Andrew's story is one of the most inspiring true stories I've ever heard," Basir said. "As a former college football player myself, who also tried out for the NFL, it resonated with me deeply. My entire identity was tied to my ability as an athlete and when that changed, it was tough trying to figure out my new focus."
With a lackluster football résumé in college and standing only 5'7", Hawkins was far from fulfilling the NFL requirements. He added clay to his heels to boost his height, carried weights in his pockets to increase his weight, and pretended to be his own agent on phone calls and emails to get admitted to tryouts. All eventually led him to stardom in the NFL.
"Qasim knows my story because he's lived it," said Hawkins. "The chances of finding a director who is not only a gifted storyteller, but has almost identical experiences as me are a million to one. I feel like its fate."
Read the full story at Front Office Sports and Deadline, and hear more about the busy life of Andrew Hawkins on The CUSP Show. Learn more about the M.S. in Sports Management program at Columbia University's School of Professional Studies.