Sports Management Students Bring Analytics To Major League Soccer
In the Analytics in Global Sport class, Sports Management students split up into teams to investigate relevant case studies of Major League Soccer teams who missed the playoff this year. Using analytics and statistics, the students were split into teams and competing with each other to come up with the best argument, producing models that offered opportunities for the teams to improve.
Students utilized data from sports analytics firm Opta to present their cases. It was the second year that Opta partnered with the University in order to support the analytics community.
Under the guidance of Analytics in Global Sport faculty Dr. Bret Myers, the students presented their finding to a panel of five judges, including New York City FC Director of Player Recruitment David Lee and MLS Vice President of Competition Jeff Agoos.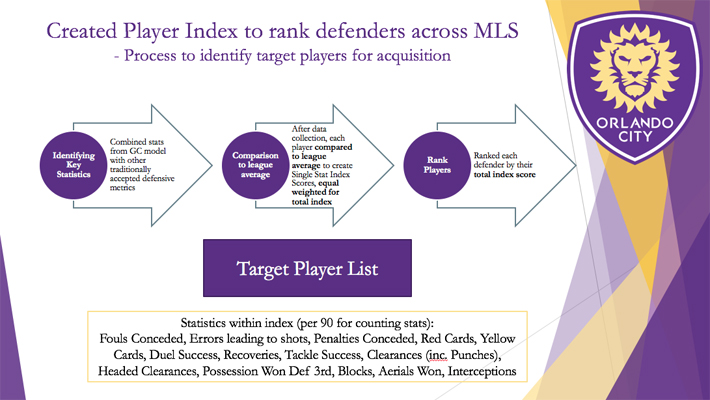 The winning team gave a comprehensive look at how Orlando City could improve, by starting with data-driven strategy and targeting higher-performing players for the future.
Read the full report on MLS Soccer, and learn more about graduate programs in Sports Management.