Five Negotiation Lessons from Powerful Women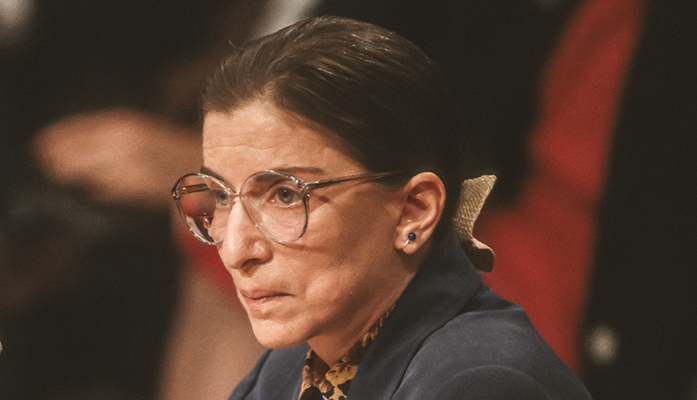 Ruth Bader Ginsburg in 1993, during her confirmation hearings for the U.S. Supreme Court.
Being a successful woman in the workplace takes a combination of focus, determination, and timing to find your voice. Women have to work hard and frequently harder than others. "In the face of adversity, leading women have consistently demonstrated how to negotiate seemingly insurmountable challenges to claim their seat at the table," says Dr. Beth Fisher-Yoshida, Academic Director for the Master of Science in Negotiation and Conflict Resolution program at Columbia University's School of Professional Studies.
Here are five examples of women who've continued to challenge the status quo because they believed in something greater.
1. When Gloria Steinem Identified Opportunities
Gloria Steinem took an entrepreneurial turn by negotiating a space for Ms. magazine, a publication "for women by women" in the male-dominated publishing industry of the 1970s. This new venture allowed the images and roles of women to be reshaped for decades to come.
2. When Shirley Chisholm Persevered
The first African American Congresswoman elected to the House of Representatives in 1968, Shirley Chisholm served seven terms championing women's rights, educational access and a range of social justice causes. Her secret to these accomplishments was perseverance in pursuing her beliefs, collaboration and building coalitions.
3. When Ruth Bader Ginsburg Built a Vision
Ruth Bader Ginsburg negotiated her way to the Supreme Court in 1993. A strong women's rights advocate, she gained a seat at the table of the nation's highest court by having a vision and being strategic in how she achieved it.
4. When Dolores Huerta Gained Support
A Mexican-American teacher turned organizer, Dolores Huerta co-founded the National Farmworkers Association (now the United Farm Workers) to improve the social and economic conditions of farm workers. She is a skilled organizer, known as a tough negotiator on contracts, and is credited for coining the phrase "si se puede" or "yes we can."
5. When Indra Nooyi Identified Values
Selected from one of two finalists in 2006 for the CEO position of PepsiCo, Indra Nooyi flew to meet with the other finalist and negotiated with him to stay on board to work together as a team. She identified what was important in a negotiation and how she wanted to obtain it, which gave her an edge and set her up for success.
Read the full story at Inc. and learn more about the Master of Science in Negotiation and Conflict Resolution program at Columbia University's School of Professional Studies.