In today's competitive business environment, effective communication is an essential skill. Columbia University's Business Plus provides students and professionals with oral and writing skills alongside a course in science, math, or business. You will improve your ability to communicate more clearly and confidently in professional contexts while gaining knowledge in a quantitative subject area.
Who Should Apply
Applicants must have a TOEFL iBT score between 85 and 99, a minimum SPS/ALP level of 7, or a minimum IELTS score of 6.5.
If you have a higher TOEFL iBT score and you are interested in taking business courses, you may be interested in the Certification of Professional Achievement in Business, Business Edge, or Business Practice.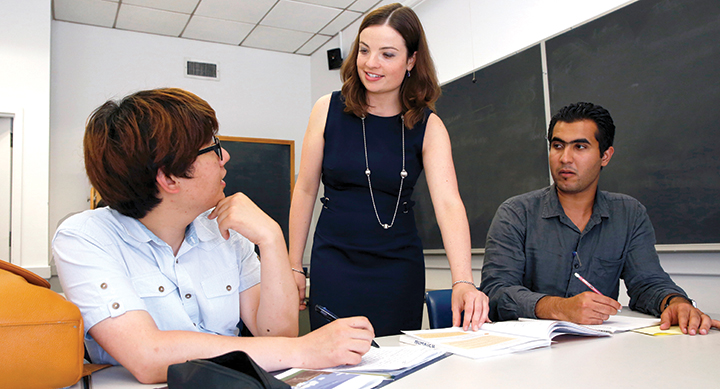 Courses
During the spring or fall semester, you will take four courses: two business communication courses – Business Writing and Oral Communications – and two courses in actuarial science, business, computer science, math, or statistics/probability. All courses are graded, credit-bearing offerings from Columbia College and graduate schools.
Benefits
You will have an enriching academic experience with distinguished Columbia faculty, matriculated Columbia students, and students from all over the world. In addition, you will have access to University resources, including the writing center, academic advising, tutoring, computer labs, fitness center, over 500 student clubs, and one of the world's largest library systems. Upon completion of Business Plus, you will receive an official Columbia transcript documenting your coursework.
Timing
Fall Semester: September 3, 2019 to December 20, 2019

Business Plus is also available during Summer Session 2 with a different combination of communication and quantitative courses, and with a different list of quantitative courses. Please visit the Columbia Summer site for details.