Sustainability Management Students "Talk Trash" for Capstone Project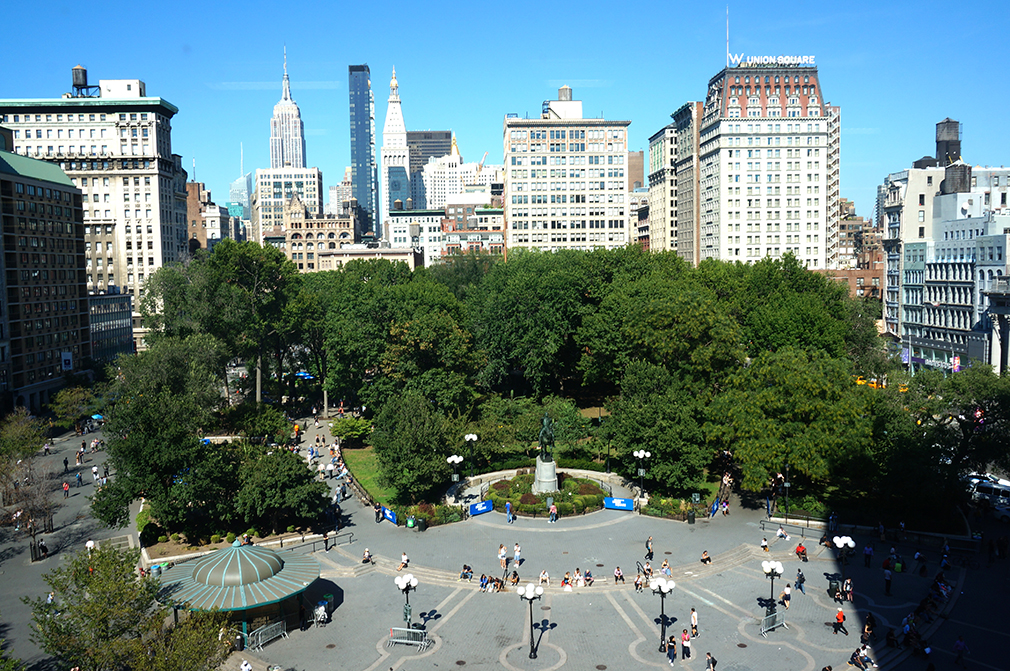 Union Square
This spring, students in Columbia University's Master of Science in Sustainability Management program took a literal deep dive into the trash of New York City's Union Square neighborhood.
For their Integrative Capstone Workshop, students Pooja Chawda, Minelly De Coo, Sarah Kam, Omri Klagsbald, Janeva Morfaw, Shreya Patel, Amitaayu Varma, and Robert Wilson, advised by faculty member Thomas Abdallah, collaborated with Union Square Partnership (USP), a community-based nonprofit organization that works to better the Union Square-14th Street community.
They examined what is being thrown out in Union Square's public trash cans, and identified potential solutions to reduce waste, including diverting recyclable materials and food scraps from landfill. The capstone team also researched sustainable waste best practices that other cities worldwide are adopting.
The team's research has yielded positive results, according to Monica Munn ('15SPS, Sustainability Management), Director of Economic Development for USP.
"The waste characterization study that they were able to undertake was truly a first for us and has proved invaluable as a tool to validate hypotheses about waste 'hotspots' in our district," she says. "Building on the research the team led, we've already begun to build out several new initiatives focused on public education and business engagement around waste reduction, as well as diversion of recyclable materials."
Learn more about the M.S. in Sustainability Management program at Columbia's School of Professional Studies.