<< See all Sustainability Management faculty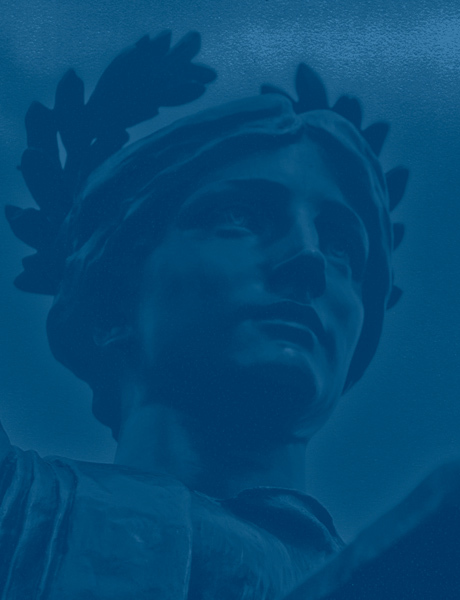 Recent Publications
"Responding to Climate Change in NY State"; Chapter 9: Transportation; Chapter 10: Telecommunication (NY Acad. Sc., 2011)
"Climate Change Adaptation in NYC"; Chapter 7: Indicators and Monitoring (NYAS, 2010)
"Potential Impacts of Climate Change on US Transportation" (NRC/NAS, 2008)
"Vulnerability of the NYC Metropolitan Area to Coastal Hazards, Including Sea-Level Rise: Inferences for Urban Coastal Risk Management and Adaptation Policies" (Elsevier, 2006)
"Multihazard Risks in Caracas, Venezuela", Chapter 5 in 'Natural Disaster Hotspots - Case Studies' (World Bank, 2006)
"Futuristic Hazard and Risk Assessment: How do We Learn to Look Ahead (Invited Commentary)" in Natural Hazard Observer (July 2000)
Klaus Jacob
Klaus Jacob has worked at Columbia University for over forty years. He started as research associate in geophysics and seismology at the Lamont-Doherty Earth Observatory of Columbia University (1968-73).
Since 1973 he has been a Senior Research Scientist at LDEO, a position from which he retired in 2001. Presently, Prof. Jacob is a part-time Special Research Scientist at LDEO and a Lecturer at the School of Professional Studies. He has also taught at the Department of Environmental Sciences, Barnard College (1999-2005), the Graduate School for Architecture, Planning, and Preservation (2001-2003), and the School of International and Public Affairs (2000-2014).
Dr. Jacob's research career evolved from basic Earth sciences to disaster risk management, regulatory policies and infrastructure/urban development; he bridges the interface of Earth science, engineering and public affairs. His focus is climate change and earthquakes. His basic research in seismology and tectonics stretched over five continents. Dr. Jacob cofounded the National Center for Earthquake Engineering Research; contributed to the U.S. National Earthquake Hazard Reduction Program's National Seismic Hazard Maps. He coauthored the U.S. national model and the New York City seismic building codes.
He worked with the Emergency Management Communities at the federal, state, and local levels on risk mitigation strategies, including the recovery phase of the WTC disaster in New York City. He specializes in multi-hazard risk assessment, quantitative disaster loss estimation, and disaster mitigation research. Recent research include risks from global climate change, sea level rise, coastal storm surges, flooding and inundation, primarily of infrastructure systems in global megacities; and the sustainability of cities vis-à-vis natural hazards.
Dr. Jacob has (co-) authored more than 150 scientific and technical publications and book chapters. Past projects include "Urban Planning of a Disaster-Resilient Mega-City" with regional focus on Caracas, Venezuela (2001); Istanbul, Turkey (2002); and Accra, Ghana (2003); a seismic hazard analysis for the Republic of Singapore. Dr. Jacob has testified before U.S. Congressional Committees. He works with professional organizations and the media. He is a member of the American Geophysical Union, Seismological Society of America, Earthquake Engineering Research Institute and the American Geological Institute. Mayor Bloomberg appointed him to the New York Panel on Climate Change (NPCC, 2008-present); he also served on NY State's Sea Level Rise Task Force, and as research adviser to the post-Sandy US HUD program "Rebuild by Design".
Professor Jacob earned a B.S. in Mathematics and Physics at the Technical University, Darmstadt (1960); a M.S. in Geophysics (1963) from Gutenberg University, Mainz; and a Ph.D. (1968) from Goethe University, Frankfurt, all in Germany. He was a research associate in geophysics at University of Frankfurt 1964 to 1968; and a visiting scientist at the BP Research Center, Sunbury-on-Thames, U.K. (1963-64).