"This experience has broadened my appreciation for travel and made me realize that seeing another country is not only enjoyable but also academically enriching and fulfilling."
— RACHEL EISNER
Day Trips
Two Fridays in Spain are devoted to program-related travel geared to expanding upon and enriching course content. Trips are supervised by the site director and include guest lecturers. Attendance is mandatory. Transportation and food are provided at no additional charge.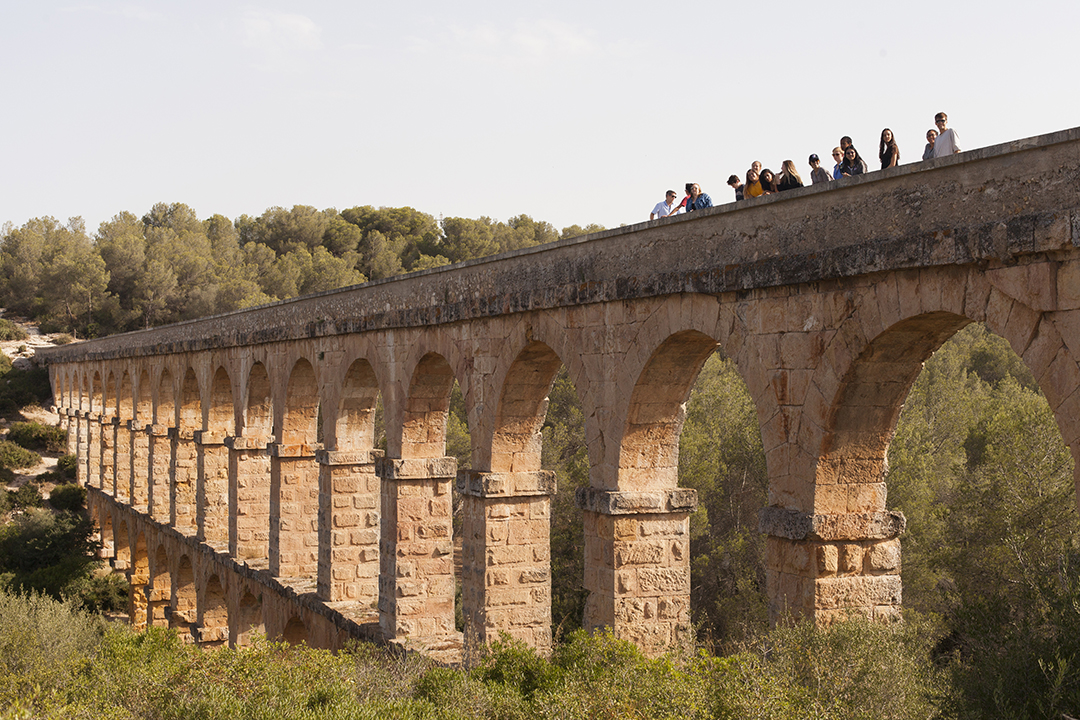 Tarragona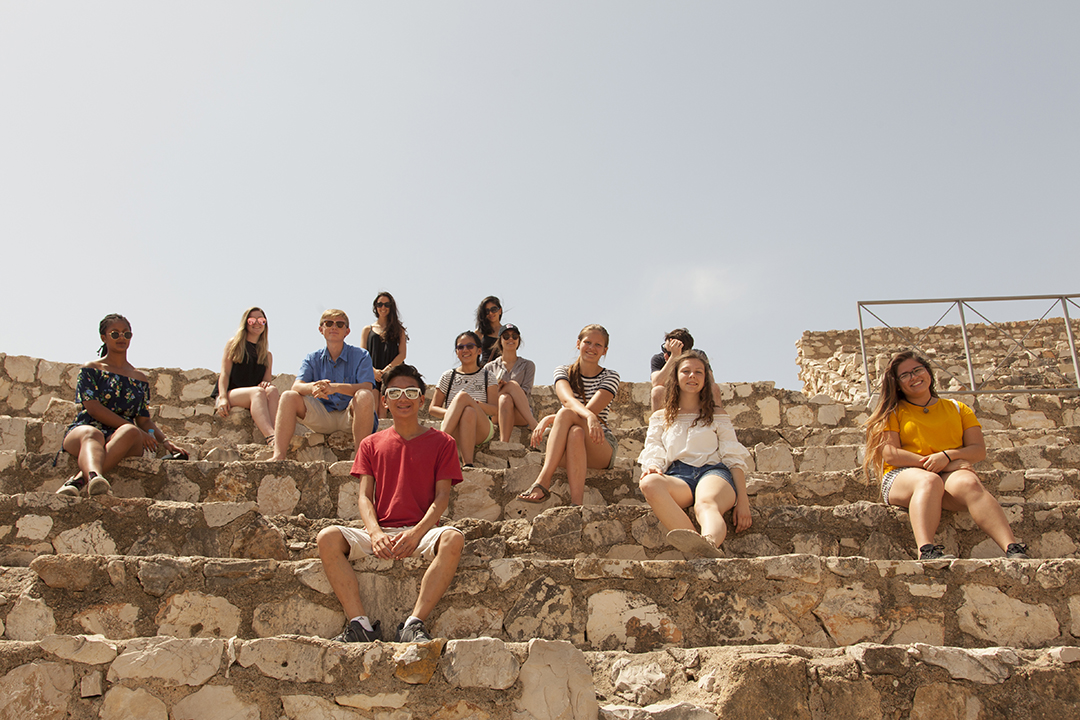 Students travel to the city of Tarragona, some 60 miles south of Barcelona, which houses extensive vestiges of the Romans' presence during their conquest of the peninsula, beginning in the 3rd century BC. Tarragona is the site of a Roman amphitheater, tower, ramparts, and aqueduct, as well as the National Archeological Museum and numerous medieval structures. Program instructor Lucía Conte accompanies the group on this excursion, providing fascinating, in-depth historical insight and knowledge.
Figueres
A second trip takes the group to the city of Figueres, a city rich in history approximately 70 miles north of Barcelona. It is perhaps best known as home of the artist Salvador Dalí, and the site of his theater-museum. En route the group visits other interesting sites, such as Pubol and the beach at Palamós. Professor Zaida Muxí accompanies the students and places artistic and urban developments into cultural context.
Extracurricular Activities
So that students may strike a balance between rigorous study and relaxation, optional in-town evening and weekend activities are offered, including supervised recreational and sports events and outings geared toward getting to know Barcelona. Students are expected to cover the cost of optional activities.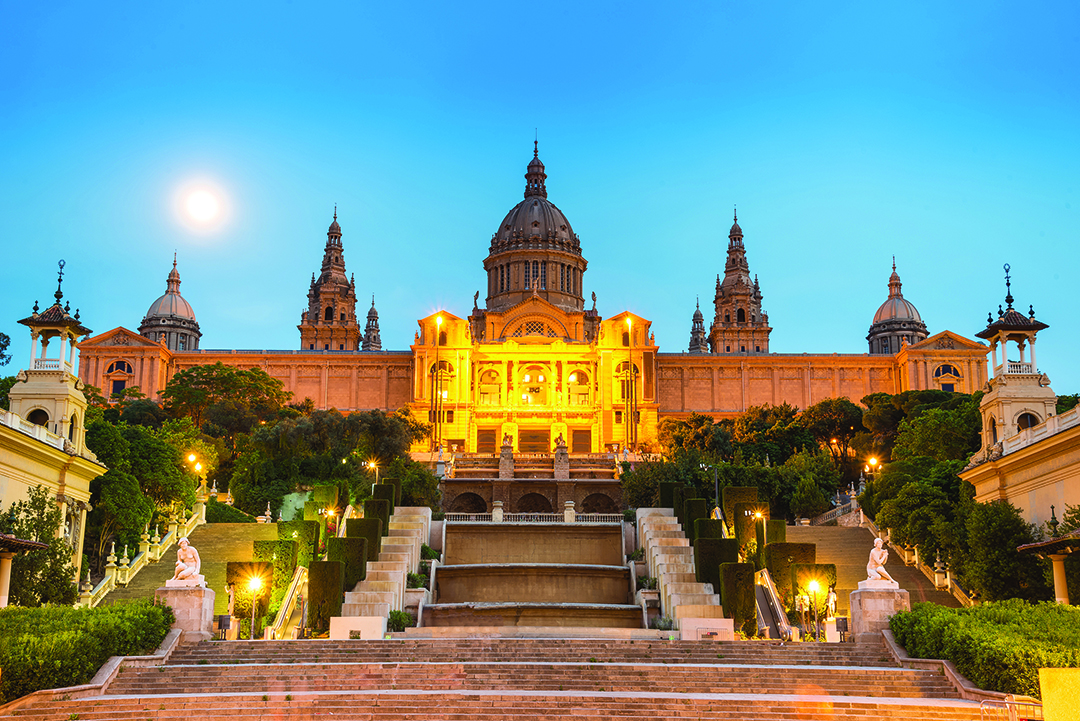 Activities offered in the past have included:
Museu Nacional d'Art de Catalunya
A flamenco show
The Barcelona soccer team stadium and museum
Montjuic Fountains music and light show
Gaudí's Parc Guell
Dining out at well-known and historic restaurants
Tapas cafés
Shopping at a local bazaar
A soccer game
Row boats in Ciutadella Park
Barcelona Zoo
The beach town of Sitges and other beach outings
Bike tour
Concerts
Films
Zumba/aerobics conducted in Spanish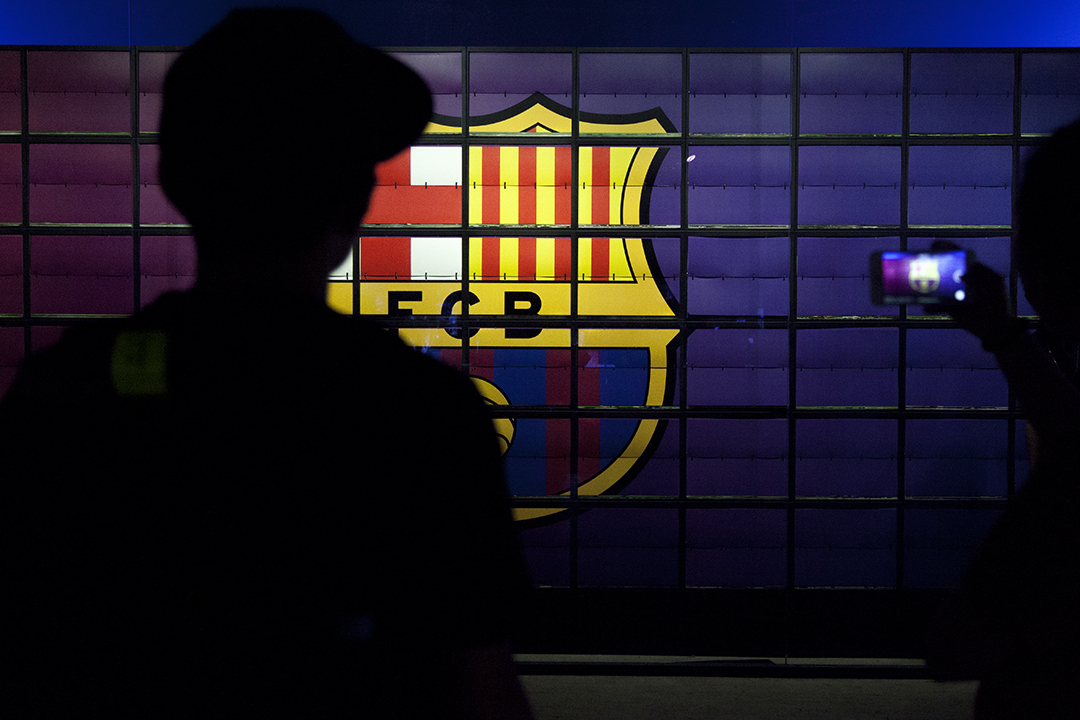 A minimum of $900.00 is suggested for spending money. It is most convenient for students to bring an ATM card, as opposed to traveler's checks, and to bring a reasonable amount already changed into Euros for their arrival.