Activities & Events
Pick and choose from social, recreational, and co-curricular activities
"The challenging courses, beautiful campus, countless activities, trips, and afternoon lectures all made the experience more eye-opening and exciting!"
— MIRANDA PIROONHAPAT, 2016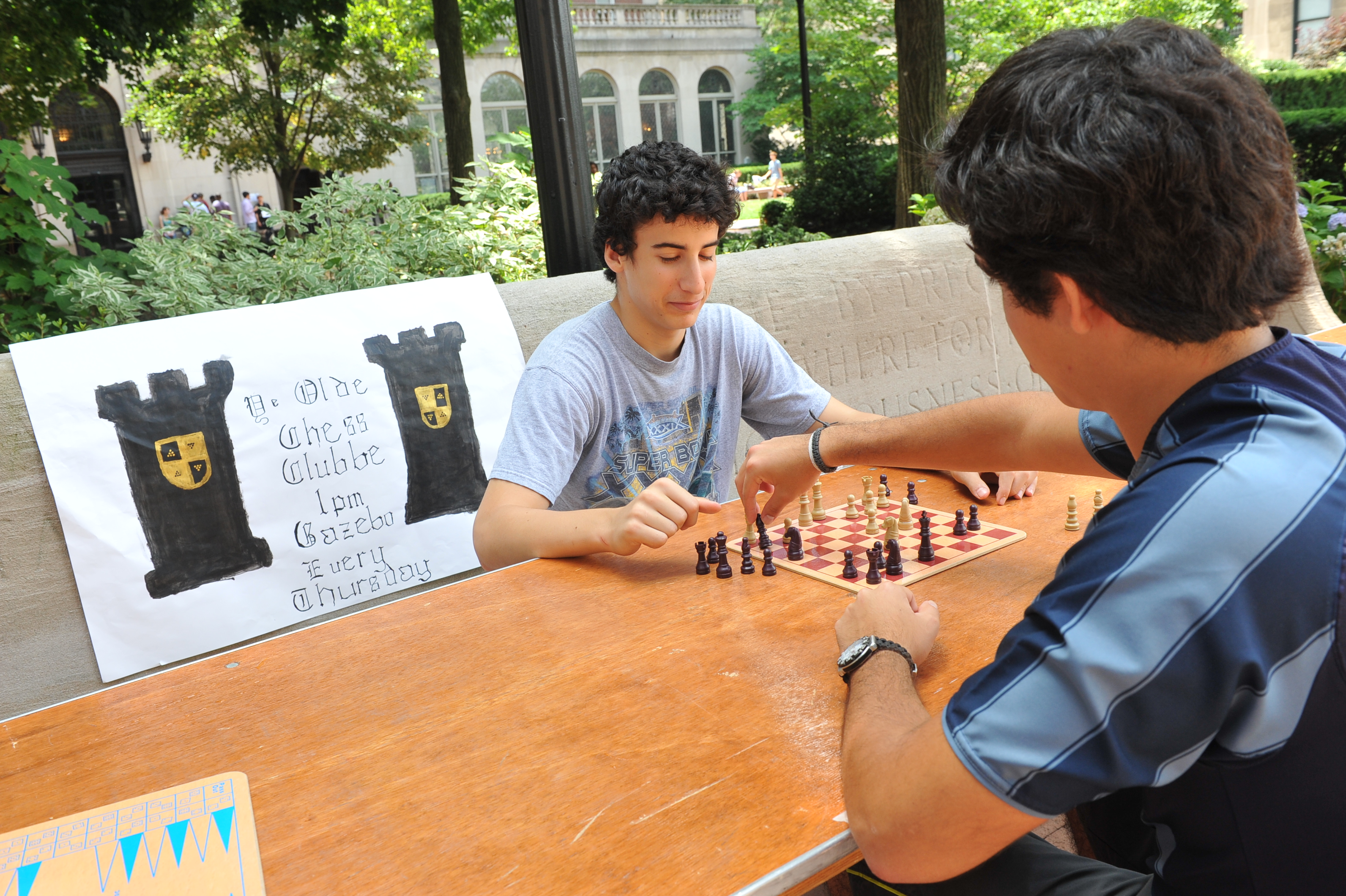 The Midday Break
Recreational and co-curricular activities are offered daily during the break between the morning and afternoon class. These include:
College preparedness programs

A talk on applying to college presented by Columbia Undergraduate Admissions
Seminars on how to write college application essays
Campus tours of Columbia University and Barnard College
In Session 2 only, a college fair featuring representatives from over a hundred colleges and universities. Session 1 students who are in the area are welcome to attend
An informal college fair organized by students from top colleges across the country
Seminars on college life led by university students
Academic preparedness and study skills seminars

Special lectures from program instructors and other experts. Past topics have included:

Must Business Be Unethical?
The Science of Happiness
How is the Internet Changing Our Brains?
Is There life on Mars?

Community outreach and awareness projects. Past examples include:

Volunteering in local soup kitchens
Teaching computer skills to the elderly
Visits to local sustainability and urban gardening projects
On-campus food and clothing drives
Social awareness and community-support programming

Special interest clubs and discussion groups. Past examples include:

Urban dance classes
LGTQB Alliance
Pop culture lunch clubs
Social topics and ethics discussion groups

A first-day ice-breaking party and an end-of-program outdoor jazz concert with gourmet ice pops
Theatrical performances, a film festival, and art exhibitions presented by students in the fine arts curricular options
Other options for the midday period include:
Using Columbia's physical fitness center
Studying in the university's many libraries and computer labs
Sampling the neighborhood's cafés and restaurants
Relaxing, socializing, and enjoying the sunshine on Columbia's beautiful campus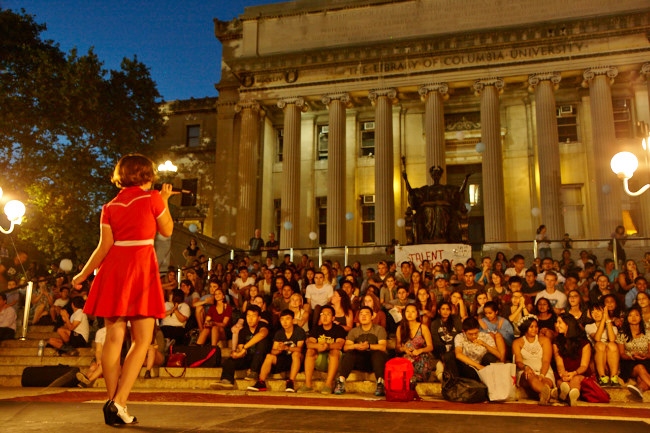 Evening and Weekend Activities
All students are welcome to participate in evening and weekend community outreach activities.
Each session also features an evening talent show open to all students.
Residential Program Activities & Events
Recreational options for residential students are offered every evening and on weekends. Evenings in the dorm lounges are livened by board game nights, karaoke performances, film screenings, and an end-of-program dance party.
Residential students may also take part in staff-led opportunities to explore New York City and take part in the rich cultural life of the city. Typical excursions include:
Broadways shows
Performances at Lincoln Center for the Performing Arts
Central Park
The Statue of Liberty
The Empire State Building
Rockefeller Center
The Brooklyn Bridge
Times Square
The Apollo Theater
Highline Park and Chelsea art galleries
Chinatown
Greenwich Village and New York University (NYU)
Coney Island
The Metropolitan Museum of Art
The Museum of Modern Art
The Museum of Natural History and Hayden Planetarium
The Guggenheim Museum
The Whitney Museum
Trips to the beach
Concerts
4th of July Fireworks on the East River
Fine dining
Each session also features a few weekend day trips to the beach and to universities such as Princeton, Yale, and Harvard.
Participants are expected to cover expenses for trips.