Activities & Events
Midday Break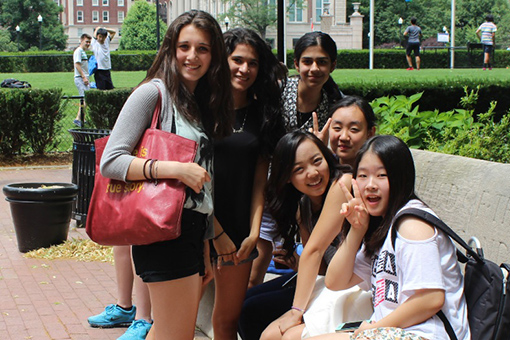 "A balanced blend of academic and extracurricular activities helped make my experience at Columbia a memorable one." Alex Sanfilippo, 2014

Recreational and co-curricular activities are offered every day during the break between the morning and afternoon class. These include:
Seminars on the college application process
Lectures on topics of interest; lectures have included The Science of Happiness and How is the Internet Changing our Brains?
Community outreach projects such as volunteering in local soup kitchens, public park clean-ups, and on-campus food and clothing drives
Outdoor sports
Arts and crafts activities
Special interest clubs such as discussion groups and an Improv Club
Trips to local restaurants and places of interest typically including the Cathedral of St. John the Divine, Riverside Park, and Grant's Tomb, all just blocks away from the campus. Participants are expected to cover expenses for trips to restaurants and local attractions.
Please note that students in the creative writing curricular options who choose to participate in a creative writing elective will not normally be able to participate in Midday Activities as the electives meet during the midday break. Meeting times for some of the other curricular options may also partially overlap with the midday break; see individual course descriptions.
"I love the community outreach program activities; I really thought it was a good way to spend my time and get involved." Morgan Spencer, 2014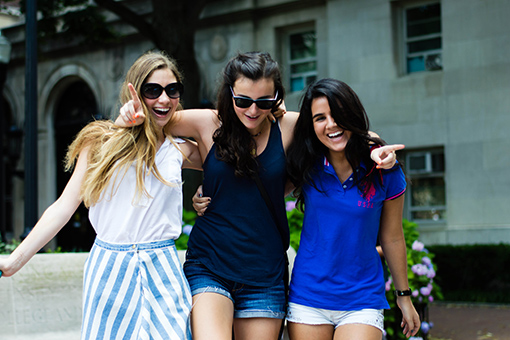 Other options for the midday period include:
Using Columbia's extensive physical fitness center
Studying in the university's many libraries and computer labs
Sampling the neighborhood's cafés and restaurants
Relaxing, socializing, and enjoying the sunshine on Columbia's beautiful campus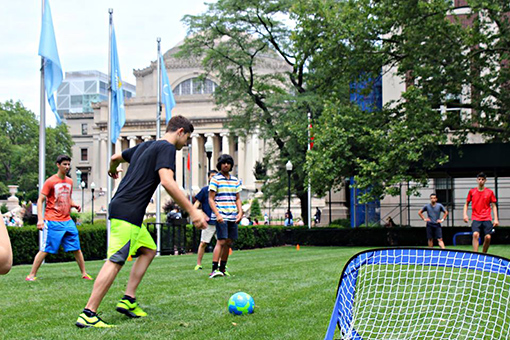 Special Events
College Application, College Admission, College Selection Seminar
Admissions officers from Columbia's Office of Undergraduate Admissions lead an extensive and interactive session on selecting and applying to college, the admissions process, and financing a college education, with a focus on applying to Columbia.
Barnard College Campus Tours and Information Sessions
Located across the street from the Columbia campus, Barnard is an independent liberal arts college for women, which, in an historical partnership with Columbia, is also a college of the University.
College Fair (Session I only)
The College Fair, hosted by Columbia Undergraduate Admissions, is normally scheduled during Session I. Representatives from over a hundred colleges and universities are on hand to answer questions and provide information and literature. Participating schools typically include Brown, Columbia, Cornell, Dartmouth, Harvard, MIT, Princeton, Penn, Stanford, and Yale. Students have the opportunity to visit the fair during the midday break or after classes. The College Fair is open to the public, so Session II students who are in the area are welcome to attend.

Course-Specific Activities
Instructors may schedule course-related programs and field trips; see individual course descriptions.

Evening and Weekend Activities for Residential Students
Recreational options for residential students are offered every evening and on weekends. Further information about these activities can be found here.