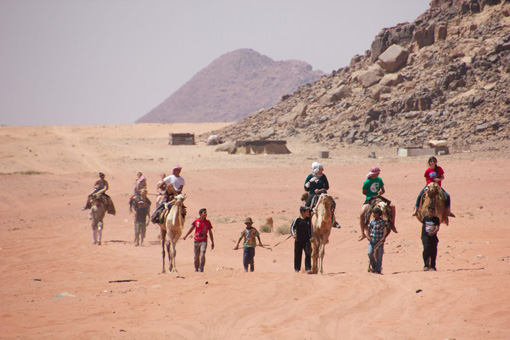 "Surrounded by the food, the scents, the beautiful language, the rainbow of tapestries and paintings, and the ancient stone city of Petra, I fell in love with the region. The natural beauty of the Middle East and Jordan, combined with the amazing staff of teachers and advisors that really becomes a second family, makes this program a once-in-a-lifetime experience."

Daniel Wang
Expand your understanding of the peoples and cultures of the Middle East.
Visit natural, historical, and cultural landmarks throughout Jordan.
Develop writing, research, and critical thinking skills necessary for success in college.
Earn a Columbia University Statement of Attendance and written evaluations from Columbia-affiliated teachers
A pre-college summer program for students entering grades 11 or 12 or freshman year of college, organized in collaboration with King's Academy in Jordan and facilitated by the Columbia University Middle East Research Center in Amman. The program is conducted in English; no knowledge of Arabic is required.
This program combines substantive reading and coursework with firsthand experience in an Arab country. Students live and study at King's Academy in Manja, Jordan, and travel extensively throughout Jordan with a variety of local guides and organizations. Participants emerge with a working knowledge of the history and cultures of the modern Arab world, phrases in conversational Arabic, valuable skills applicable in any academic context, and unforgettable experiences of life in Jordan.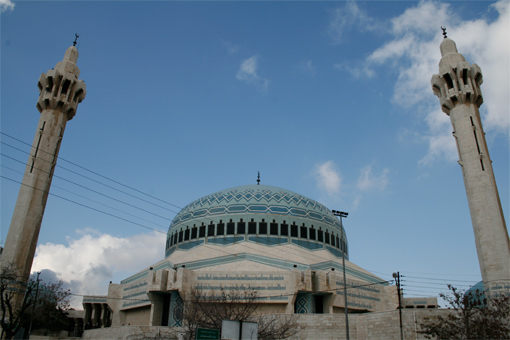 Daytrips include Amman City and Citadel, CUMERC, Darat al-Funoun Contemporary Art Museum, and even a Jordanian mall. Two extended trips afford students the opportunity to travel farther afield to apply and experience what they have learned in the classroom in a number of authentic and first-hand contexts. At Jordan's groundbreaking EcoPark, a nature reserve founded by the Jordanian-Palestinian-Israeli cooperative Friends of the Earth Middle East, we discover the region's budding environmentalist movement through activities at EcoPark and in the surrounding villages of the Jordan River Valley. A two-day camping trip enables students to explore Petra and the Wadi Rum desert with Bedouin guides, then wash it off at a Turkish bathhouse. The program concludes back at King's Academy, where participants channel their coursework, cultural experiences, and ethnographic research into a group magazine project, which they present on the last day of the program.

Program details are subject to change at the discretion of the University.