Norm Jacknis: How to Prepare Organizations for Big Data Initiatives
Dr. Norman J. Jacknis has decades of executive and leadership experience in the public and private sectors. He has successfully led organizations to adopt innovations, upgrade technologies, and embrace data-driven cultures.
Currently Dr. Jacknis is Senior Fellow at the Intelligent Community Forum as well as the National Association of Counties. He is also the Cofounder and Chairman of the Gotham Innovation Greenhouse, a collaborative cross-disciplinary group that blends technology and design for new urban experiences.
Starting in 2008, Dr. Jacknis was Director of Cisco's IBSG Public Sector Group, where he worked with governments and businesses around the world on open innovation and pro bono strategies.
We spoke with Prof. Jacknis about the course he'll be teaching for the graduate program in Applied Analytics, lessons learned from unsuccessful big data projects, and how leaders can prepare their organizations for successful analytics initiatives.
What are you teaching for the Applied Analytics graduate program?
I'm going to teach a course called Analytics and Leading Change. How do you make analytics projects successful in an organization? The intellectual results of an analytics project might be interesting, but if you want your initiative ultimately to succeed, you have to help the organization change in order to get true value from those results. Introducing and sustaining analytics in any organization is an exercise in leading change. So this course is all about how to change things so your analytics projects can actually make an impact.
What will the course be like?
I want to make the curriculum as practical as possible. I want the students to refer to issues in their own organizations. I want them to walk away with a better strategy and tactics that they can use right away at their companies.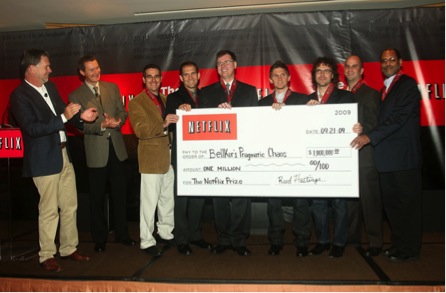 Above: The Netflix Prize
Can you mention some good examples of how data has driven change in an organization?
I was going to give you a bad example! [laughs] A lot of people in the big data world have heard, for example, of the famous million dollar Netflix Prize. Netflix wanted to award the team that collaborated to create the best algorithm to recommend relevant movies for you based on your interests. "If you liked X, you'll love Y." One team actually won the Netflix Prize and did a better job than Netflix's own algorithm did. Great, right? But Netflix never implemented the winning algorithm.
There were a lot of reasons for not adopting it – but they all boiled down to an inability to lead organizational change, even in what you would consider to be one of the most innovative companies around.
That's part of the rationale for teaching a course like this. In an organization, merely coming up with a better answer is not sufficient. We'll be going over that case study and others.
If you're addressing change management in your class, does your class also focus on getting buy-in from upper management?
Yes, but it's more than just buy-in. There's psychology literature about why people resist change, how you might be able to overcome that resistance, and so forth. We'll go over that so that students can better understand how to lead change in their organizations. That's one part of it.
You know the old line that the shoemaker's children have no shoes? What's interesting to me is that the people who are leading analytics efforts in their organizations actually do very little analysis of their own successes and failures. I want to encourage people to gather information about the nature of change in their organization and to do a little bit of, if you will, introspective analytics as well.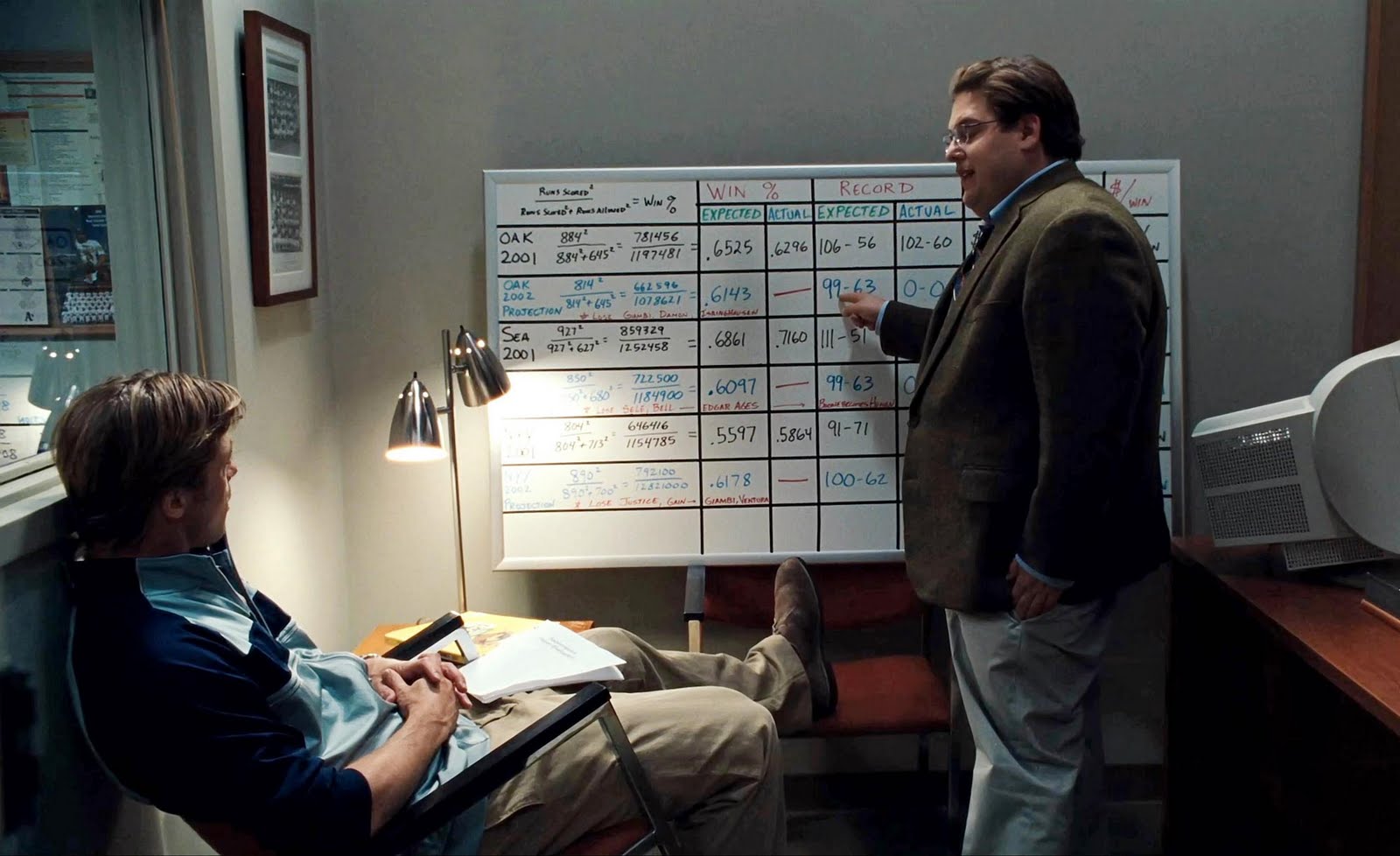 Above: Moneyball
Any last thoughts on the class and the Applied Analytics program?
All of the skills that students are getting in this graduate program – this class really helps people make those skills relevant to their organizations.
You've heard of Moneyball. That story was an attempt to use analytics to come up with a better baseball team. If you remember the movie, part of the issue there was how to change a culture that wasn't looking at the right information. How can analytics lead to better results? How can organizations accept analytics everywhere as part of a larger effort to become more effective, learning organizations?