Alessandro Langer: From Master's Student to Data Analyst
Originally from Tuscany, Alessandro Langer ('17SPS, Applied Analytics) received his bachelor's degree in Economics from the Bocconi University in Milan. As a Fulbright Scholar, he attended the Master of Science in Applied Analytics program at Columbia University's School of Professional Studies because of the high level of hands-on experience integrated in each course. After graduation, he secured a job as a Data Research Associate at Goldman Sachs, and in February 2018, he transitioned to Morgan Stanley. As a Data Product Manager there, he analyzes data to help clients earn the most value from products.
Q: What excites you the most about data analytics?
A: What makes me like it is that it enables you to deeply understand what's going on in business and in the world. Our society is generating a crazy amount of data and having the capacity to understand the patterns and the value that these data can potentially give is very important. Having a fact-based way of making decisions is extremely important and having strong analytic skills enables you to do that.
Q: What was it like living in New York City as a student?
A: Living in the International House helped me to take the most out of my Columbia experience. A lot of the people who lived there were also students at Columbia, so it was great to share my experiences with them. There's a very strong sense of community, which is something that I extremely value. The greatest learning came from the people I met in the house, their cultures, and their beliefs. It made me understand how different the world is, and it gave me a very strong global perspective.
Q: What makes the Applied Analytics program world-class?
A: At Columbia, I learned the hard skills of coding and statistics, and I also improved my business background and my capacity to make business decisions and financial decisions. What I also like about Columbia is that there are team activities that helped me to improve my leadership skills and learn to better interact with different people from different cultures.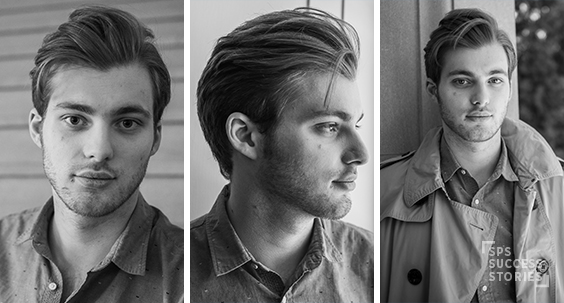 Q: How did your experience at Columbia prepare you to make an impact?
A: The fact that we studied data science and the more business-oriented aspect of managing data has been the key feature that made the program so valuable. What really characterized the program is that it's shaped by the market demand. We have classes that prepare students to gain the specific skills that the market requires. That's really valuable in a constantly changing world.

---