Welcome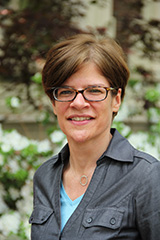 Dear International Students,
Welcome to the American Language Program at Columbia University! On this site you'll find information about our English language courses, all held at Columbia University's main campus in the heart of New York City.
Whether your goal is to attend an American university or achieve professional success in the US or abroad, our English courses are designed to really help you improve your written and spoken English and to help you read and listen more effectively.
The American Language Program offers a unique educational and cultural experience:
an Ivy League university experience
a world-class faculty
a historic campus in Manhattan
a serious academic program at the forefront of English language education
The following pages give you a sense of the kind of experience you'll have if you come to Columbia University to study English.
We hope to welcome you on campus soon!
Kind regards,
Mary Pickett
Director, American Language Program
Find out about English language courses and programs.