ALP Faculty Present at ANUPI Conference in Mexico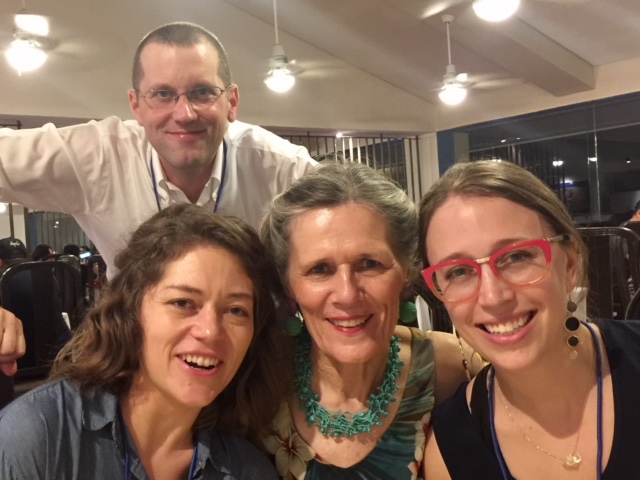 Four American Language Program faculty presented at the ANUPI 2018 conference in Huatulco, Mexico.
The American Language Program was a distinctive presence at the annual ANUPI (National Association for University Professors of English) Conference, October 17–20 in Huatulco, Mexico.
On opening night, after a uniformed children's honor guard marched in with the Mexican flag and sang the national anthem, Senior Lecturer Frances Boyd gave the plenary address, "Teaching and Learning Vocabulary in the Digital Age." On subsequent days, Lecturer Christopher Collins spoke on professional development resources, Lecturer Brittany Ober reported on project-based language learning, and Adjunct Associate Sarah Ford presented on new uses for dictation.
Learn more about the American Language Program at Columbia University's School of Professional Studies.