3 Global Perspectives on Studying ESL At Columbia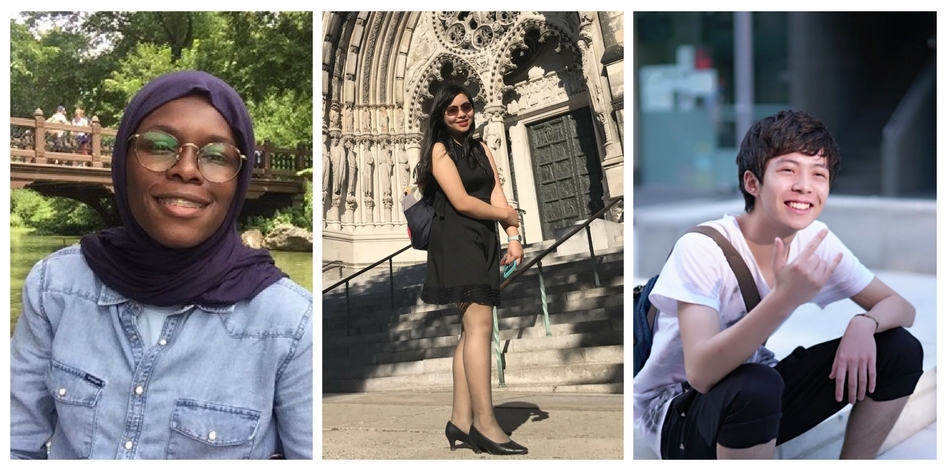 The American Language Program is a one of a kind educational and cultural experience. This intensive program draws students from all over the world to Columbia University's Manhattan campus for courses focused on developing academic writing, research, discussion, presentation, and listening techniques.
This summer we sat down with three students in the program to hear about their experience. Each came from a different country but arrived at Columbia with the same goals: to improve their English, understand the American university environment, and prepare for exciting futures.
Arwa Sharif - Saudi Arabia
"I'm planning to study international law for my master's degree. Studying at ALP has given me the chance to cultivate my English skills and learn more about topics that are related to American society and the world, like history, art, and globalization. Learning these topics and many others has enhanced my knowledge and prepared me for my graduate studies. It has helped me in my future career, because in Saudi Arabia people have better job opportunities if their English skills are strong."
Ornwara Tritrakarn - Thailand
"I took the advanced academic preparation class, which was very interactive, and students were encouraged to think and contribute to classroom discussion all the time. There were many types of activities which were really challenging. As a result, we not only learned grammar, but also learned fundamental skills like active listening, how to read between the lines, and how to express our ideas and knowledge in effective ways. I really appreciated how the teachers always gave us a lot of constructive feedback. It was apparent that they were really paying attention to each student based on the specific advice they provided to each of us."
Ziyuan (Harry) Huang - China
"I fully understand that other international students love to hang out with the people who have the same nationality because they feel more comfortable with their mother tongue. That is what I did when I went to New Zealand. By the time I realized it, I lost a lot of great opportunities to understand Kiwi culture. Therefore, after I came to America, I asked friends from different countries to hang out together. We have definitely had disagreements because we have different cultures and values, but that's what has really enhanced our friendship and made us understand each other better. I've started to understand that there is no gap between any nationality. We can learn values and knowledge from other people! Hopefully, by the end of my ALP journey, I will be accepted as a freshman at Columbia University School of General Studies."