Office of Student Life Team To Present at June NASPA Conference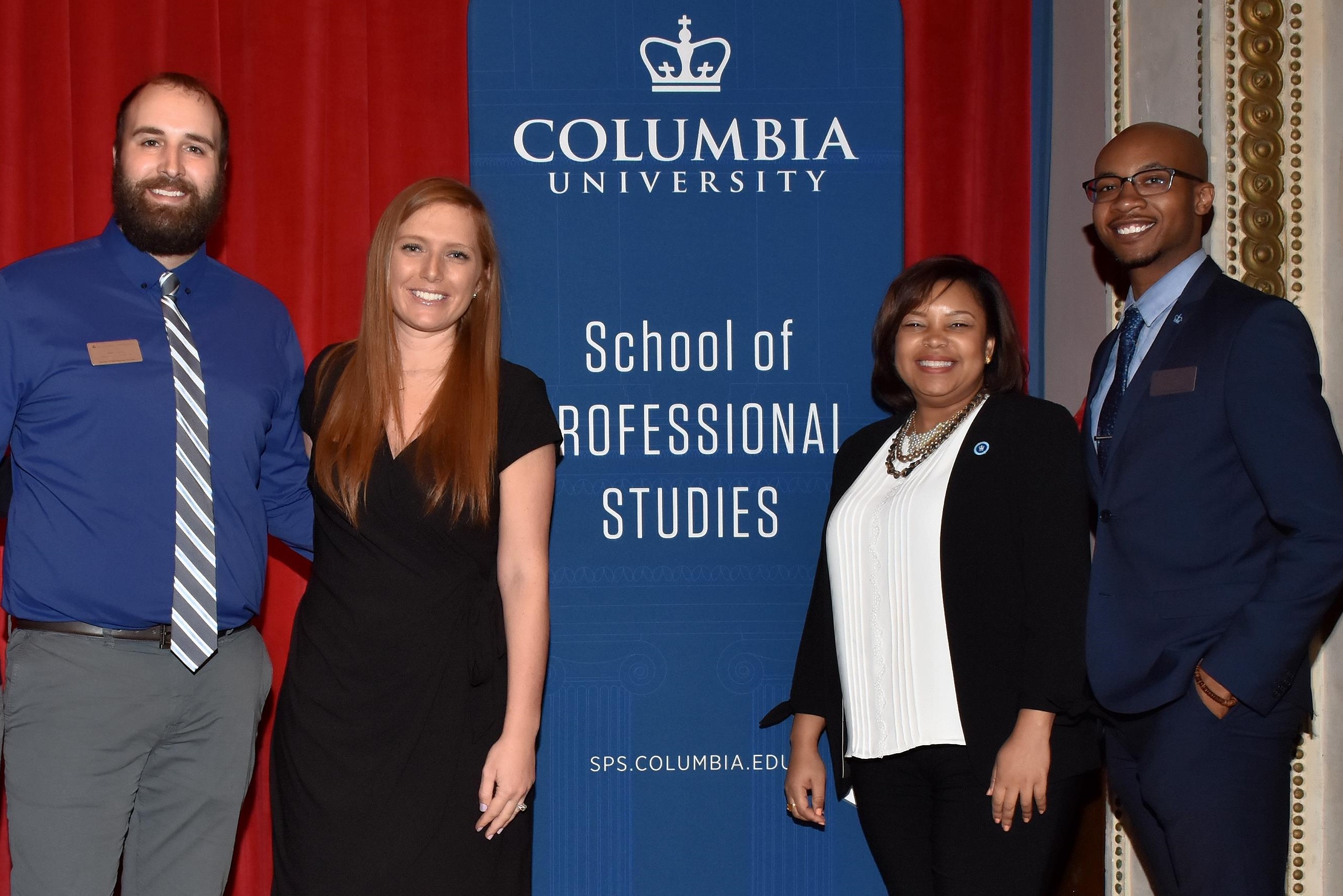 SPS Office of Student Life staff (from left to right): Jason Joyce, Tiffany Onorato, Dr. Tatum Thomas, and Joshua Mackey
The School of Professional Studies Office of Student Life team has been selected to present two sessions at the upcoming National Association of Student Personnel Administrators (NASPA) Conference in New York City.
Associate Dean of Students Dr. Tatum Thomas and Assistant Director of Residential & Student Life Joshua Mackey will present Student Transitions: From Historically Black Colleges and Universities to Ivy League Institutions. This session will highlight student support strategies, identify challenges, and guide participants through the development of a transitional advocacy framework.
Jason Joyce, Assistant Director of Student Life, will present "[Insert Emoji of Choice Here]: Teaching Emotional Intelligence as a Leadership Tool." The interactive session will teach attendees new ways to explain and apply emotional intelligence to their leaders, preparing them to practice EQ-healthy habits so that they can excel in group situations.
The news comes on the heels of other impressive achievements from the Office of Student life, including a recent academic publication by Tiffany Onorato, Ed.M., Director of Student Life. Onerato also serves on the Advisory Board for NASPA Region II.
Learn more about the School of Professional Studies at Columbia University.